If your codecs aren't updated, our encodes will display incorrectly as they're encoded with the newest 10-bit x264 which provides much better quality at lower file sizes.
If you think that the video is displayed incorrectly (blurry, wrong colors etc.) ->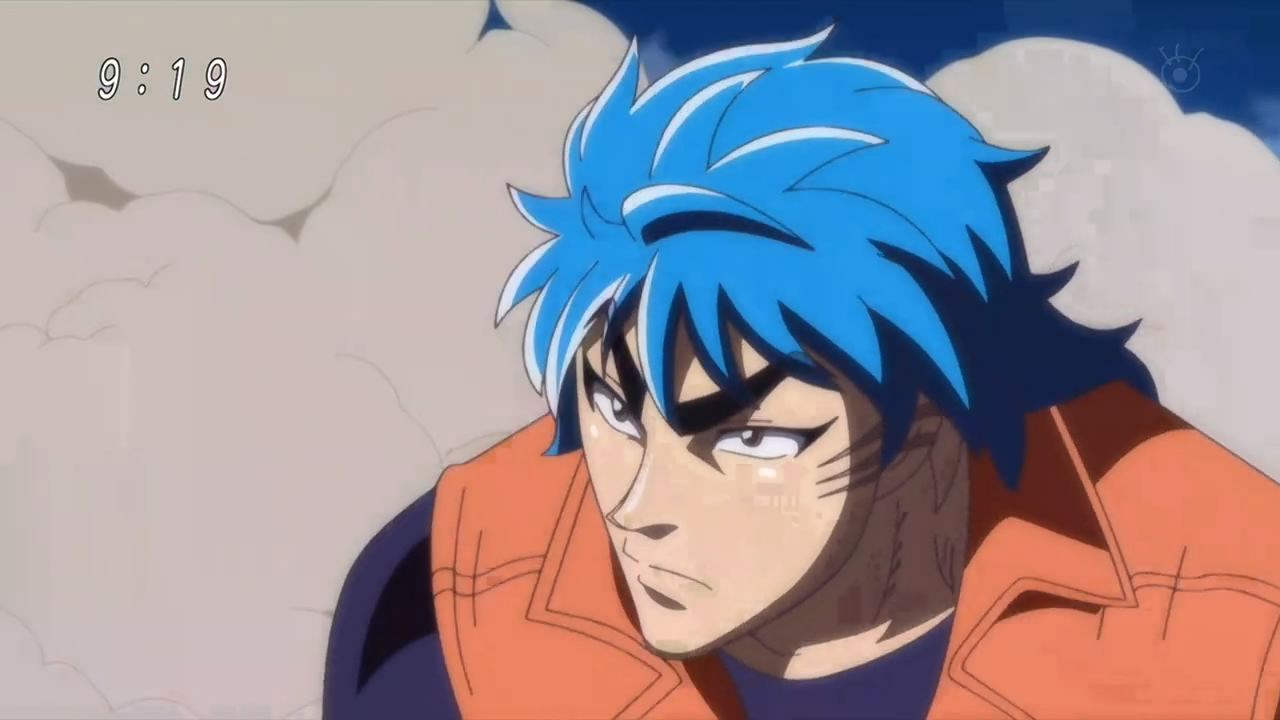 It means that your decoder only supports 8-bit x264 and you need to update your codecs, so it can playback 10-bit x264 encodes correctly!
We recommend the newest CCCP Codec Pack, you can download it from here:
http://www.cccp-project.net
Update: Besides CCCP there is a newer codec pack, which can install on all types of computers ancient and new KCP now only supports Vista, 7, and 8(8.1+). Download Kawaii Codec Pack. It installs mpc-hc, madvr, lav filters, and ensures the best quality 10-bit playback.
After you install the latest version, there shouldn't be any problem and you can watch 10-bit (Hi10) encodes correctly!
If you like K-Lite Codec Pack better, it also supports 10-bit from version 7.5.6+ :
http://www.codecguide.com
Zash's Guide on K-Lite Codec Pack
K-Lite Codec Pack Installation and Settings
After you've installed one of these codecs and you still have problems, you should check your settings in Media Player Classic. The easiest way that when you playback a video, right click on it -> Filters -> if you see the internal "MPC Video Decoder" here, you need to disable it; (View -> Options -> Internal Filters -> uncheck "H264/AVC").
Or you can try out PotPlayer, which is also a nice video player:
http://www.videohelp.com/tools/PotPlayer
For the best quality we recommend the madVR renderer (right click in PotPlayer -> Video -> Video Renderer -> Madshi Video Renderer) it also has internal 10-bit support.
MPlayer2 and VLC also supports 10-bit playback internally, if you don't like the other choices... though VLC is not recommended.
http://mplayer2.srsfckn.biz
http://nightlies.videolan.org/build/win32/last
Playback guide

,